46RC Raceway
46RC Raceway is an Indoor Offroad 1/10th RC Race track located within the Critters Hobbies Hobby shop.
A photo of the track & layout for November 2017 is show below: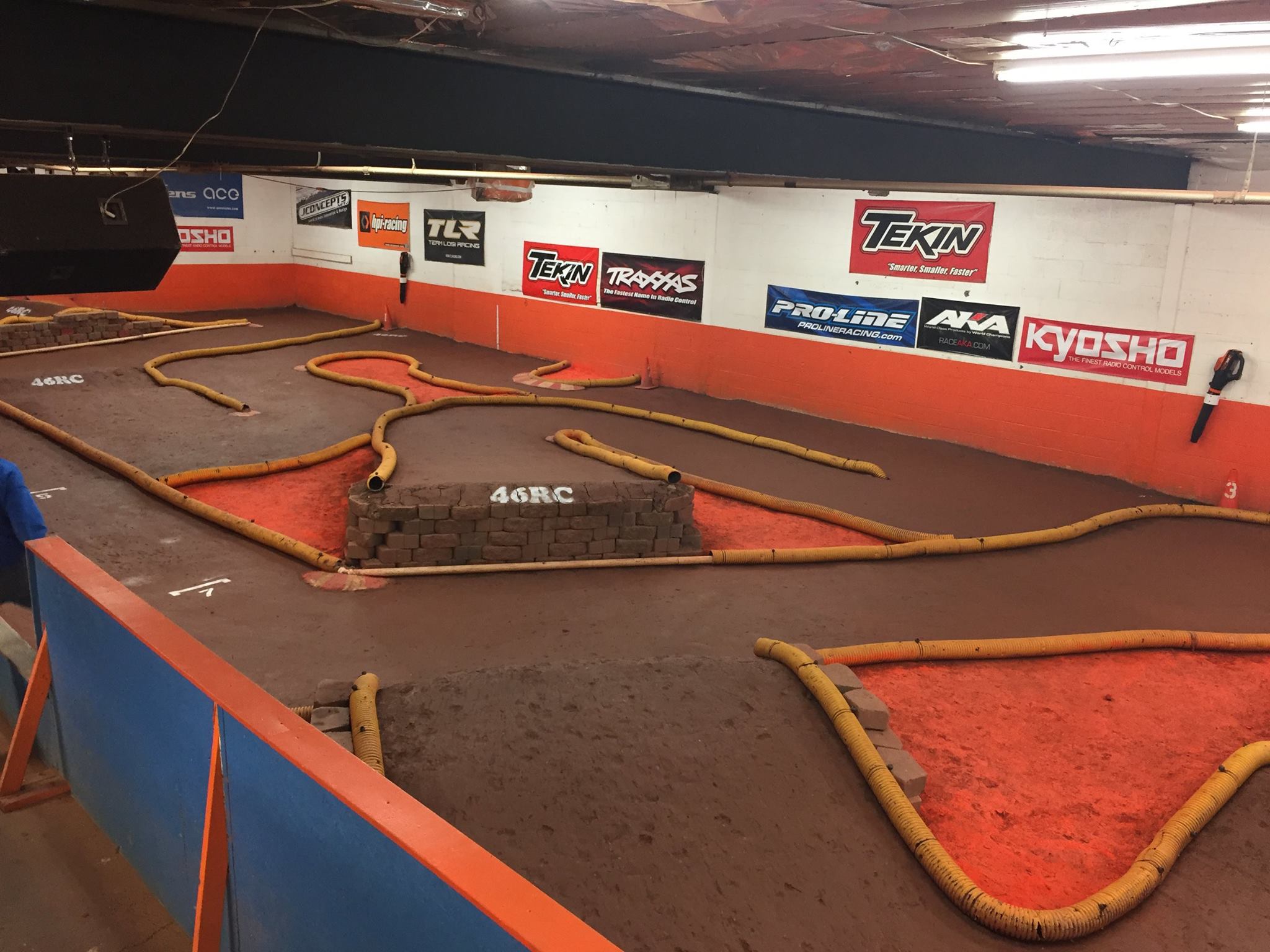 From July 1st 2017, the track will be operated by a team of local racers who are effectively renting the track from the hobby shop owner.
46RC was formed with the goal to give RC enthusiasts an offroad / Dirt facility in the NJ Area.
All proceeds paid from racers during race events or to practice, will help pay the rent. Its really that simple. You choosing to play / race with us, will keep the doors open !
The track is an offroad Indoor clay-type surface. Track size is around 80 x 34 ft with no visual obstructions.
We race all popular 1/10th Scale Offroad Electric vehicles.
Track is open for practice, when the store is open.
Racing is current Friday Nights only. < More to come >
Classes Raced include:
Sportsman
2WD Stock Buggy
2WD Mod Buggy
4WD Mod Buggy
4WD Super Stock Buggy
2WD Short Course
4WD Short Course
2WD Stadium Truck.
Check out our Facebook Page here